The Oscar-winning actress, 34, began dating Toth, 40, around January 2010, shortly after her split from Jake Gyllenhaal.
Looks like the Hollywood A-listers are clamoring for some tabloid light this week with each one upstaging the other with announcements of engagements, babies and divorces, oh my!
With just days since singer Alanis Morissette's Christmas baby delivery and actress Natalie Portman's news of her engagement plus pregnancy, actress Reese Witherspoon has announced that she and Jim Toth are engaged!
…Who?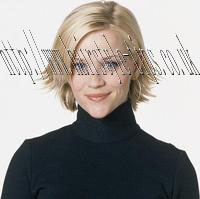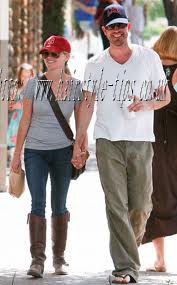 Toth and Reese Witherspoon
Toth, 40, is an agent at L.A.'s Creative Arts Agency where Witherspoon is a client, although he doesn't represent her. The couple started dating in January 2010 shortly after Witherspoon broke up with actor Jake Gyllenhaal, who has recently confirmed his new budding relationship with singer Taylor Swift.
Still keeping up?
The Oscar-winning actress, 34, was once married to Ryan Phillippe for seven years before they divorced back in 2008. They share daughter Ava, 11, and son Deacon, 7, who have reportedly "bonded" with Toth, according to magazine. A source said, "Ava and Deacon are happy with him" and adds that Toth stayed with them at their L.A. home while Witherspoon was filming "This Means War" in Vancouver, which will come out in 2011.
Earlier this month, the "How Do You Know" star told "Entertainment Weekly" magazine that she doesn't regret any of her choices saying, "It definitely sometimes feels like a suit that I wish I could zip off. But I don't feel bad about any of the things I've gone through, whether it's divorce or breakups or anything like that, because that's all part of the life journey, and I have those experiences just like anyone else. And I think it deepens what you tap into creatively."
Now, a friend of Witherspoon says toU that "she is definitely happy, in love and definitely wants to settle down."
I can't wait for her second walk down the aisle to check out what her wedding hairstyle and makeup will be. If you're getting married soon too, get tips for the big day in our bridal beauty section.
The Hollywood love triangles are crisscrossing with amazing swiftness this season. Whatever will happen next?