Summer comes and people feel hotter and hotter. If you want to change your hairstyle to have a new look, go for those simple, youthful, modern and new haircuts to have a happy summer time. Here, there are six simple and quick summer hairstyles.
Top knot
Many girls like to have a top knot hair style in summer, as this haircut can fit any kind of face shape. It is a tidy bun at the top of the head that can make a simple and cool summer look.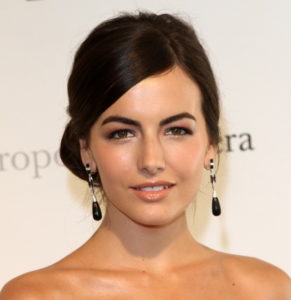 Low chignon
If you have a long or shoulder length hair and want to have a fresh hair style during the summer, go for a classic low chignon, make use of your curling iron and make loose waves or straight your hair. Create a ponytail at the nape of the neck and twist the ponytail into a spiral. Using an elastic band or bobby pins, defend your bun freely. If you want to have an elegant feminine look, place a flower and tuck it behind your ear.
Ponytail
If you don't know what hair cut can work with you, make a simple long or medium ponytail. To have a better look, wrap a lock of hair around the elastic band.
Long side braid
Long side braid can bring the romantic and relaxed feeling to others. During summer, a micro braid or cornrow braid is the ideal way to have a new hairstyle.
Tousled hairstyle
Want to have a messy look, go for a tousled hairstyle. If you will go to a casual and funny event, this style can be worn for it, as it can make a unique and casual look for you. When you don't enough time to have a more delicate hairstyle for your party, take a chance on it.
Accessories
It is the quickest and easy way to have a new look, one or more accessories can help you. A beautiful headpiece can offer you a special and youthful appearance. If you have a long hair, leave it loose and use a precious hair pin to make a modern look. If you don't like the headpiece, find out some appropriate flowers and put them into your hair, for during summer, many attractive flowers bloom.