Celebrity haircuts
Bridal dresses have the charming factor with beautiful brides going to break with convention. Dresses that can display skin are in and some brides hope their weddings to have the feeling of red carpet. You can be easy to make your dream come true by wearing wedding dress with hair style that your favorite celebrity has worn it to walk on red carpet. If you can not remember the details, browse on the internet to find it out. Don't forget to pick out the celebrity hairstyles depending on your face shape.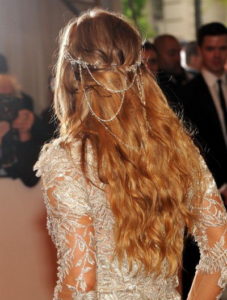 Sophisticated Sedu's
Try on the loose sedu hairdos, if you want to show off your beautiful long hair. Avoid sultry hair making every head turn towards you difficultly, you can refer the ennifer Aniston or super hot Jennifer Lopez sedu hair styles. Dynamic fashion long hair with exclusive pieces of hair accessories can bring others angelic feel.
Simple ponytail
If you are a bride respecting and promoting simpleness, the simple ponytail can accord with demand. The simple and straight ponytail can add a few of romance to your attire when dressing up with loose tie-ups or rhinestone pins.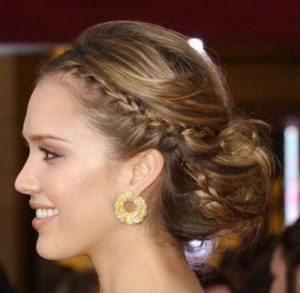 Hairstyles with buns
The elegant and classic bun can go well with each kind of dresses and you can be easy to add a veil on it. To make new look, have low buns or asymmetrical buns. Use a chignon and make some tresses flow freely around your face. Chignons will look well when worn with a tiara.
Beautiful Braids
Most of women are familiar with braids. Do you think to choose braid hairstyles? This wedding hairstyle includes the simple French braid, twisted braids and many such patterns that involve the use of intricate weaving for braids. Braids can be further accessorized with decorative hairpins and jeweled details to make look more consummate.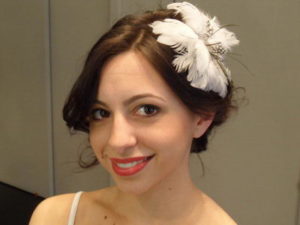 To Make Good Wedding Hairstyles: Things to Keep In Mind
The most point, don't forget to try on your wedding hairstyles several weeks before your wedding to make sure it's the best style.
Before thinking of your hairstyle, you'd better be sure of your weddings dresses, because you can decide how your bridal hairstyle could look for the wedding day depending on the silhouette, style and material of your outfit.
Talk with the hairdresser about the style of gown you would wear for your wedding and what look you want to have. Through this way, hairstylist can make sure he will design ideal hairstyle for you.